I'm Ashley, The Kitchen Coach, I help families all around the world upgrade their world of food. I break down the complexity of kitchen skills, share how to shop for groceries smarter and teach simple time saving hacks that have already changed 1000's of lives! Discover my online programs and events below.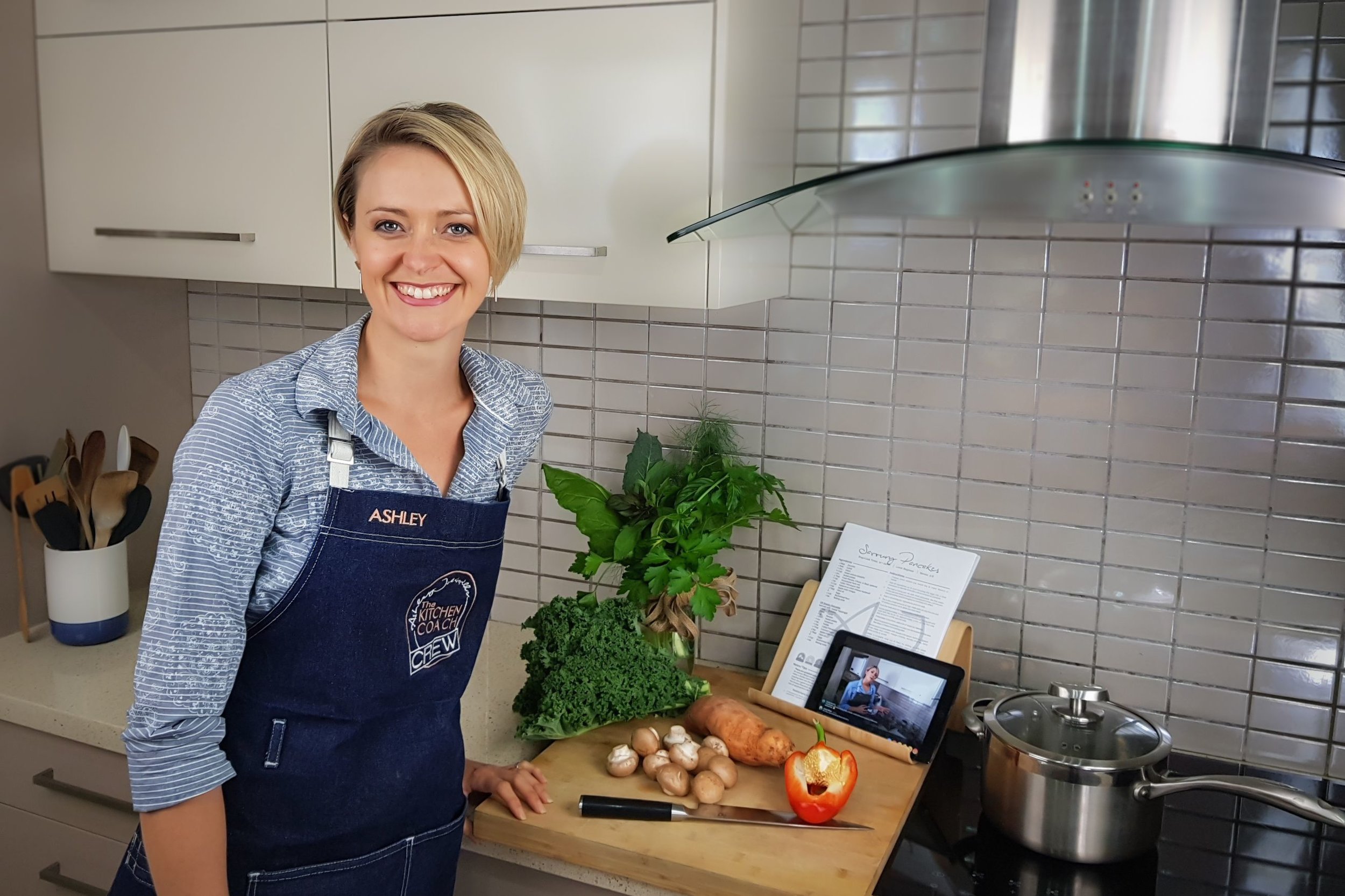 I invite you to join me in my kitchen each week to cook with me LIVE. It's free, fun and packed full of delicious and healthy skills!
Yes, SHEF with an 'S"'. It stands for Stress-free Healthy Empowered Foodies and it's my inner circle membership. There are no more excuses to making a wholefood lifestyle work for YOU! ;) Join us.
Are you sick and tired of feeling sick and tired? Say goodbye to fad diets and welcome the most incredible, permanent, transformation towards better and better health than you may have experienced yet! Do the "KRP"!
Every week, I put down my thoughts, ideas and ramblings on all things related to food and the kitchen, I'd love for you to join me! You'll also get sent a free recipe every week!